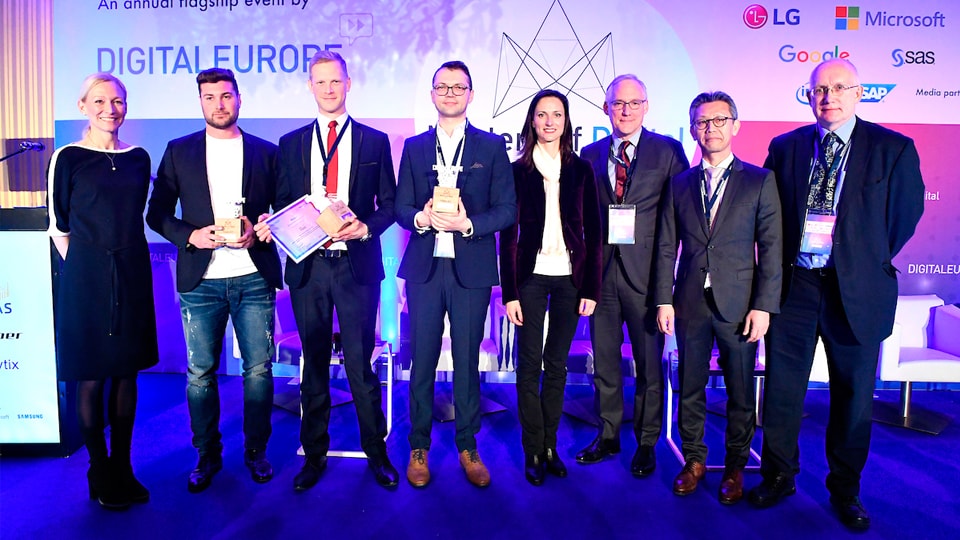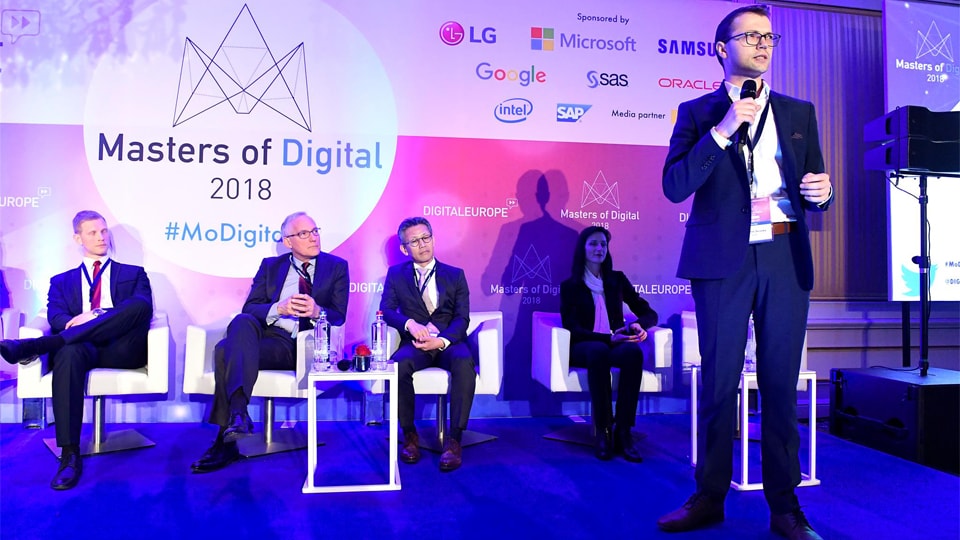 Deeper win Digital Europe Award SME and have "potential to become tomorrow's tech giant"
Last night in Brussels, Deeper was awarded one of the first ever Digital Europe SME Awards by the European Commissioner for Digital Economy & Society. The Lithuanian tech company was one of three European SMEs to pick up an award. According to Digital Europe's Director, Cecilia Bonefeld-Dahl, these companies are trailblazers with very bright futures.
"All three SMEs awarded today are role models in pioneering innovative digital services, and all have the potential to become the future European tech giants," she said. "We will monitor the development of these Tech SMEs in the years to come and we will form an informal "European tech SME network" at DIGITALEUROPE."
Digital Europe asked 38 Trade Associations across Europe to nominate one tech SME for the award. Deeper was nominated by the Lithuanian trade association Infobalt, and was then selected by a Digital Europe panel along with 10 other companies to attend the finals in Brussels. From these companies, 3 were selected to receive a Digital Europe SME Award, and Deeper were one of them.
Receiving the award from European Commissioner Mariya Gabriel, Deeper co-founder and CMO Rolandas Sereika pointed out that the award was very fitting because 'digital' is at the heart of how the company works. "Digital has been key to our marketing approach, and to our products and software, past, present and future," he said. "It has been a bridge to international markets, to different generations, and to new products."
DIGITAL EUROPE is an association that represents the digital tech industry in Europe. Its members includes some of the world's biggest IT and consumer electronics companies, including Apple, Microsoft, Google and Samsung. These were its first ever Digital Europe SME Awards.