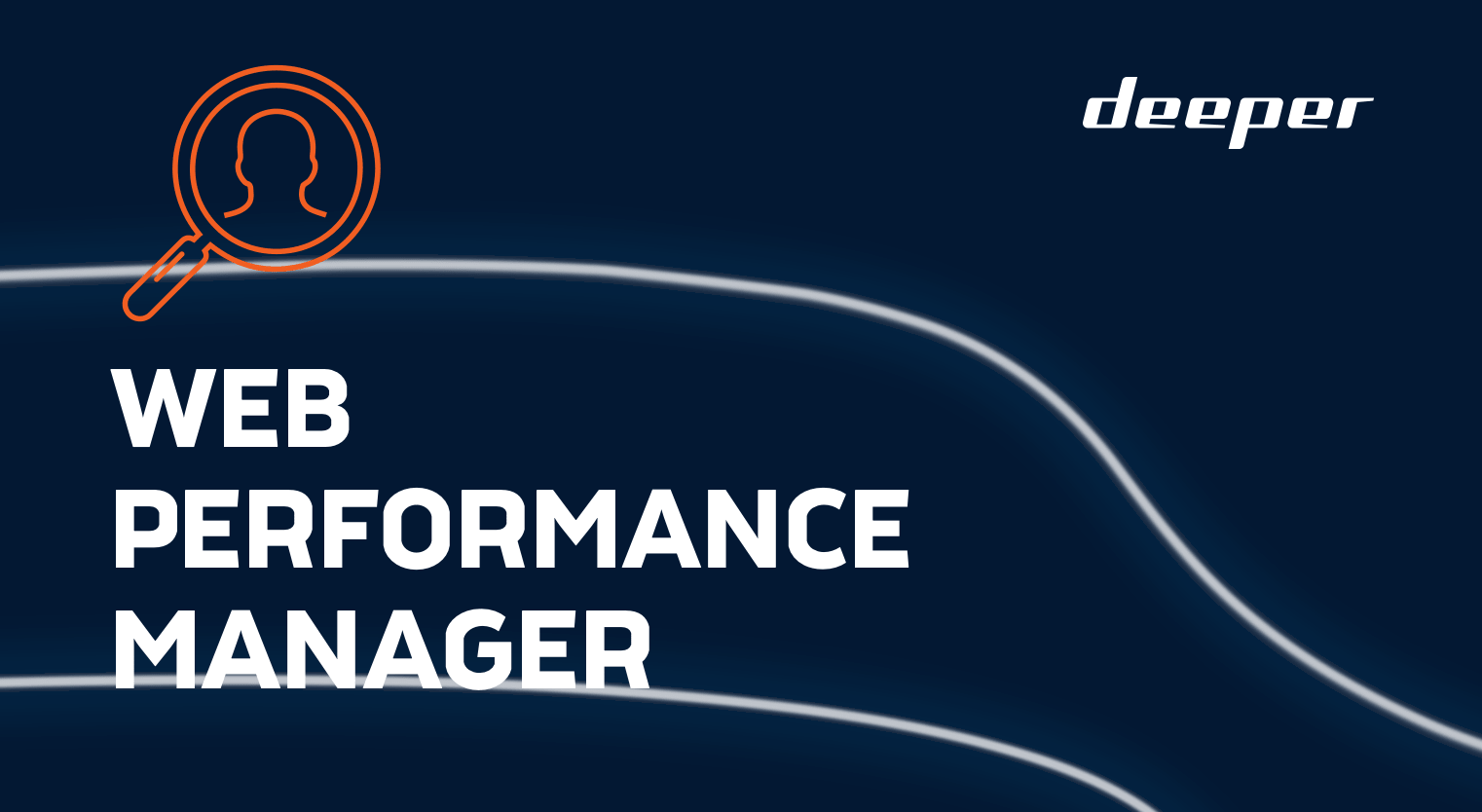 Deeper is a ground-breaking, globally-oriented consumer electronics company based in Lithuania. We create and produce smart electronic devices for sports and outdoor activities.
THANKS FOR YOUR INTEREST. CURRENTLY, WE ARE NOT LOOKING TO FILL THIS POSITION. PLEASE VISIT HTTP://DEEPER.EU/CAREER/ FOR A LIST OF ALL THE OPEN POSITIONS WE HAVE AT PRESENT.
What you will be doing
Are you a website guru? Can you plan, publish and manage websites while juggling fire and riding a unicycle? Then we want YOU!
As our Web performance manager, YOU will be responsible for:
– Be the go-to person for everything content related to our websites, deepersonar.com (e-commerce), www.deeper.eu (corporate) and more to come.
– Manage web content which includes, but not limited to, drafting and structure, visuals, layout optimization and localization.
– Know anything and everything on SEO. Keep up-to-date on SE evolution.
– Track keyword changes and trends. React accordingly to ensure our websites gain or remain at the top of search engine rankings.
– Analyze every aspect of website usage from site metrics to user behavior. Report analysis (trends/discoveries) and make recommendations for changes and improvements.
– Manage website maintenance projects with outside agencies.
– Build and manage website budget.
The experience and skills you will need
Must haves include:
– 2+ years work experience in website management.
– Strong understanding of CMS. Magento a big plus.
– Advanced experience with analytical tools (Google Analytics), usability testing (A/B) and user behavior analysis (HotJar).
– Basic understanding of HTML / CSS.
– Fluent in English.
Your character should be able to:
– Communicate effectively and respectfully.
– Be a team player.
– Be a happy camper.
Our Offer
At Deeper, we are proud of our collaborative culture, which inspires achievement. Joining the Deeper team gives you the opportunity to help this culture grow further and to be a part of    an award winning company. You will also benefit from:
– The opportunity to develop your skillset working alongside experienced specialists.
– The opportunity to communicate with a network of 500+ million users globally.
– An attractive compensation package.
INTERESTED?
Please send your CV in English, to career@deeper.eu. Please use the subject line "WEB PERFORMANCE MANAGER". Please note, only candidates selected for an interview will be contacted.
Your personal data will be processed in accordance with the EU General Data Protection Regulation (GDPR). See the privacy policy for more details.