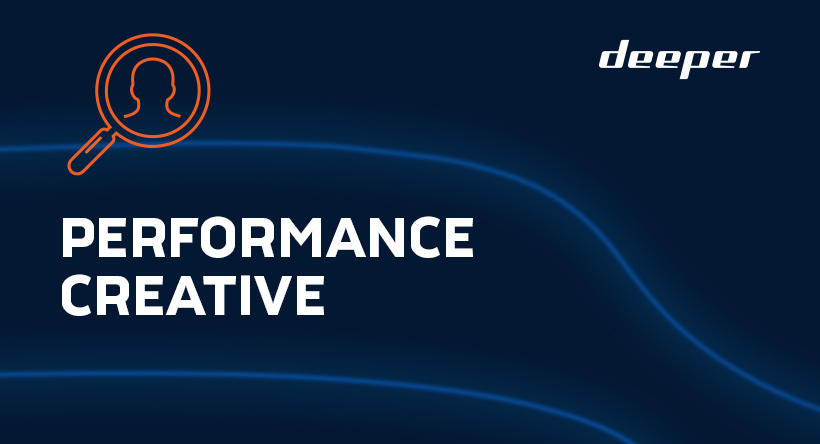 THANKS FOR YOUR INTEREST. CURRENTLY, WE ARE NOT LOOKING TO FILL THIS POSITION. PLEASE VISIT HTTP://DEEPER.EU/CAREER/ FOR A LIST OF ALL THE OPEN POSITIONS WE HAVE AT PRESENT.
At Deeper, we create innovative products that allow anglers to discover the best fishing spots.
Today, our sonars are available in more than 50 countries with our app community connecting more than 2 million smart anglers across the globe.
Behind all of this, we have a team of 60 specialists.
We are proud to have gathered a unique bunch of people, different in their backgrounds, experiences, some very creative, some very meticulous, but all united in the belief that only together we can create the next big thing to elevate fishing experiences.
We are looking for a Performance Creative to lead/be responsible for the image of Deeper and its products (software and hardware), and of course,
make carps and pikes look nice in our ads.
As our Performance Creative you will:
– Create and maintain the visual look for the Deeper brand;
– Develop concepts for Deeper product campaigns together with the Creative Writer;
– Write execution briefs for graphic designers, video editors, animators, actors, videographers. If needed, be hands-on with graphic designs;
– Be responsible for photoshoots and video shoots. Together with Creative Team Lead work on scripts and shoot preparations;
– Track and react to campaign creative performance. Generate ideas on campaign improvements if needed.
We expect you to have:
– 3+ years of creative-related experience on the client's side or brand/creative/digital agency;
– Sense of ownership and commitment with "creativity to drive performance" mindset;
– The ability to influence and tell a story through creative content in a visually nice and compelling way;
– Curiosity and creativity;
– Good English language skills.
– Familiarity with design software and technologies (such as Adobe Illustrator and Photoshop);
– Experience in participating and/or directing product photoshoots and video shoots.
We are really proud of our cosy, home-like atmosphere, where you can always ask your colleague for advice over a cup of coffee.
Plus, there's always a dog or two running around the office.
Joining the Deeper team gives you an opportunity to help this culture grow further and develop your skillset working alongside experienced specialists. You will also benefit from:
– Beautiful office right in the heart of Vilnius with an open-plan workspace, outdoor terrace, and a park surrounding the office for your afternoon power walks;
– Health insurance (after 1 year of employment);
– Employee insurance 24/7;
– Training and development budget (2% from annual gross salary);
– Dedicated time for personal development (10% of working week);
– Regular team-building events;
– Flexible working hours;
– Remote working opportunities;
– Gross salary 2240 – 3000 EUR.
Please send your CV in English, to career@deeper.eu. Please use the subject line "PERFORMANCE CREATIVE". Please note, only candidates selected for an interview will be contacted.