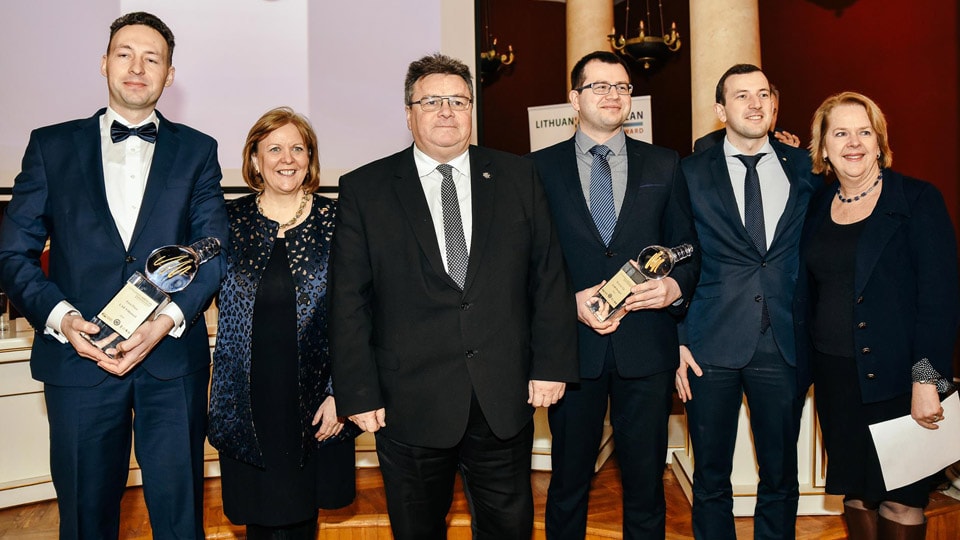 Deeper Pick Up Lithuanian-American Innovation Award
Deeper have been awarded a Lithuanian-American Innovation Award with a €5,000 prize at a ceremony at the US Embassy in Vilnius.
The annual award is presented each year by the American-Lithuanian Business Council, the Baltic American Freedom Foundation, and the US Embassy in Vilnius. The award aims to recognise the high level of innovation and collaboration between Lithuania and American partners, and to provide support to further encourage this collaboration.
Deeper received an honourable mention in last year's award, and went won better this year, picking up Second Prize with a €5,000 reward. The first prize this year went to the neuroscience company Vittamed. Previous winners include the eminent scientists Dr Linas Mazutis, who collaborated with scientists from Harvard University on a cell isolation and sequencing technique, and Virginijus Siksnys, a pioneer in the revolutionaru CRISPR gene editing technique.
As CEO Aurelijus Liubinas comments: "This award is very meaningful for us. Our collaboration with the US and our amazing partners there has always been a key foundation of our success. And being recognised alongside pioneering scientists is a testament to the level of innovation we have been able to achieve."