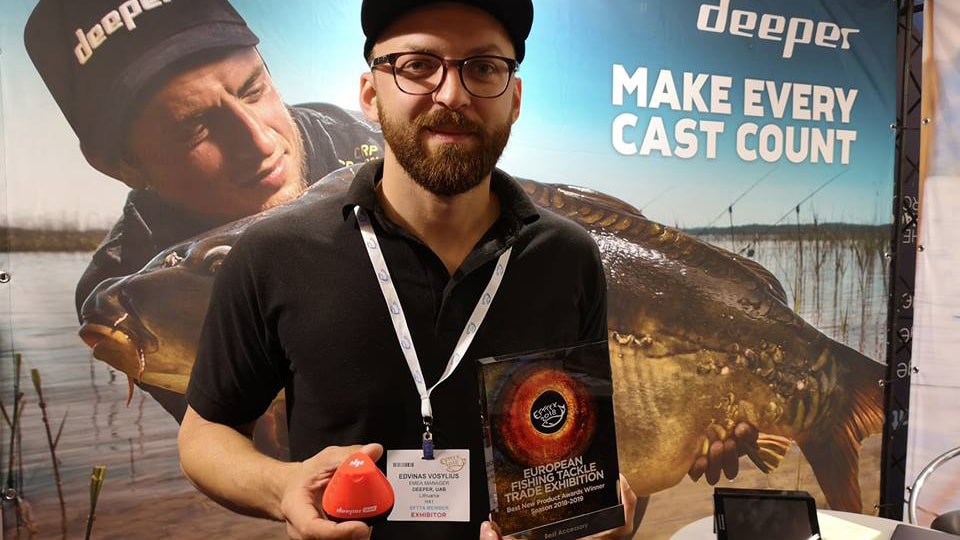 Deeper START named Best New Accessory at EFTTEX
Deeper won its 3rd EFTTEX award in 3 years last weekend, with the Deeper START voted Best New Product in the Best Accessory category. EFTTEX is Europe's premier tackle trade industry event, with over 1,600 visitors and more than 200 exhibitors from around the world.
And at the gala dinner that concluded the event in Amsterdam, Deeper once again walked away with an award, this time for its latest sonar model, the Deeper START. This recognition from key members of the fishing industry shows Deeper products are respected for their quality and innovation.
The Deeper START, launched in Spring 2018, is Deeper's lightest, easiest and most affordable sonar ever. And as Deeper's CEO, Aurelijius Liubinas explains, the START reflects Deeper's overall approach. "We want to give anglers new experiences and encourage them to try out new things," says Mr Liubinas. "The START is our easiest ever sonar to cast and read, and its price point makes smart angling accessible to a whole new audience.
I would like to personally thank everyone who voted for us. Our R&D team work for years to develop each product, and knowing the leaders in the industry value our products makes it all worthwhile."