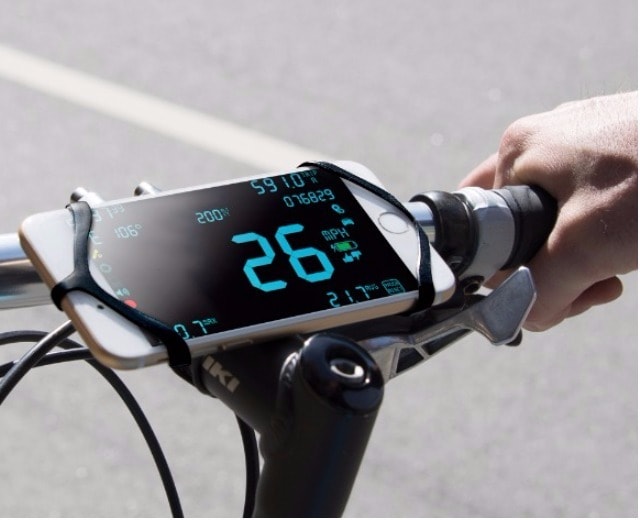 Smartphone Mount for Bikes
The Deeper Smartphone Mount is the only universal mount for bikes that lets you fix your phone horizontally or vertically, to the stem or handlebars. It's used and trusted by city cyclists because it offers quick, flexible and secure mounting.
Flexible: 4 different phone positions, with vertical or horizontal, and stem or handlebar
mounting.
Fast: You can add it or remove it in under 10 seconds, and it weighs just 14 grams / 0.5 oz.
High-Quality: Made in the EU from high-grade silicone for secure, non-slip holding.