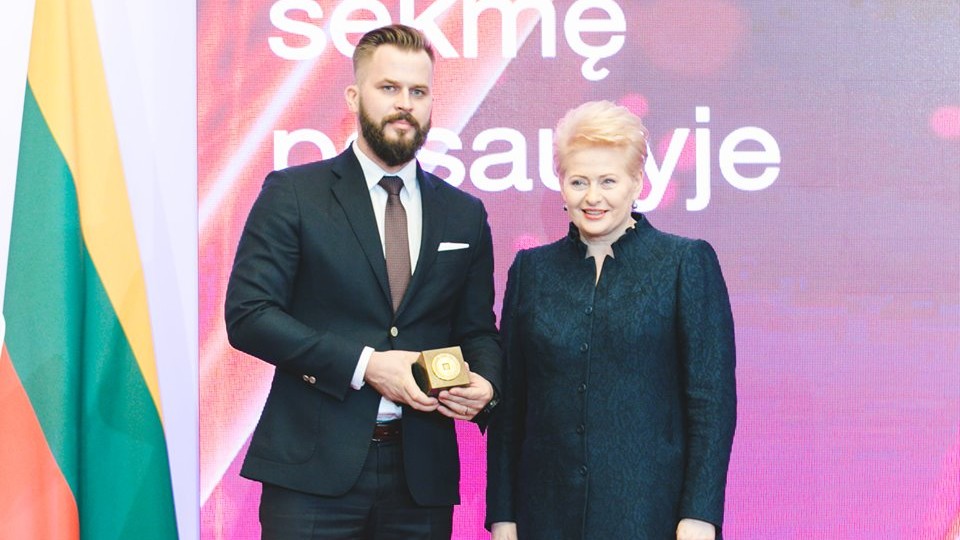 Deeper wins prestigious Global Lithuanian award
At a gala awards ceremony in the Presidential palace earlier today, Aurelijus Liubinas, Deeper's CEO, picked up yet another 2016 award for Deeper – the Global Lithuanian Award in the Lithuanian Ideas Go Global category. Broadcast live across Lithuania, the awards ceremony was a showcase of the Lithuanian individuals and companies who are having an impact worldwide.
The award for Lithuanian Ideas Go Global is given to companies who create innovative products, designs or solutions which are successful across the globe. With Deeper's smart sonar products available in over 50 markets worldwide, and with a new product, Deeper Lock, launching officially in the US next week, Deeper fits this category perfectly.
Speaking after the ceremony, Aurelijis Liubinas said the whole team at Deeper are ambitious to continue their success and have an even greater impact worldwide. "I would like to thank the whole team at Deeper," he said. "With a new product about to launch, we have ambitious targets for 2017 and beyond."
Next week, Deeper will be at the Consumer Electronics Show in Las Vegas, where Deeper Lock has been named an Honoree in the Wireless Handset Accessories category.