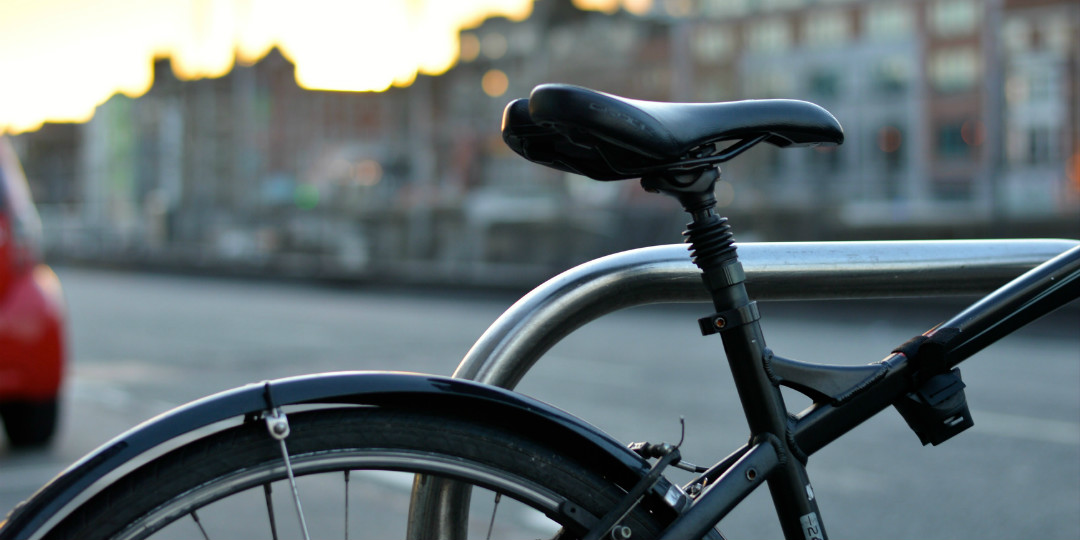 Deeper to enter bike security market with new smart device
Building on the global success of its range of smart sonar products, consumer electronics company Deeper is set to launch a new product next year focused on bicycle security. In a recent interview with Lithuanian business daily Verslo Zinios, the company's CTO, Donatas Malinauskas, outlined the key features of the new product and explained why he believes demand for it will be high.
With their new product, Deeper have taken an innovative approach to bike security, one which maximises both theft prevention and usability. The steel lock, which is permanently mounted onto the bike, will be enabled and disabled via an app on the user's smartphone. Mr Malinauskas believes that, for both security and convenience reasons, 'smart keys' such as this will permanently replace physical keys in the future. One key advantage they give is the ability to remotely share access to your bike with your friends and family.
Once the bike is locked, motion sensors are enabled which, if triggered, set off a high volume alarm. A message is also sent to the user's phone alerting them that a theft might be taking place. And, in the top range model which is fitted with onboard GPS, location tracking is also triggered, with information on the bike's location sent to the user via their app and to an online database.
With this extensive range of anti-theft features, this product will offer cyclists a new level of security. That is why, says Mr Malinauskas, this product is especially suitable for the owners of high-end bikes and electric bikes which retail at 1,500 Euros or more. With the number of people owning bikes like these growing, and with bike ownership in general on the up, he is confident there is a strong market for Deeper's latest innovation. For example, Mr Malinauskas points out that over 600,000 new bikes are sold each year in Germany alone. And with bike crime also on the rise, the demand for innovative solutions to bike security will only get bigger.
Deeper collaborates closely with universities and research institutions in Lithuania, and the original concept for the new product comes from a bachelors work completed at Kaunas University of Technology. This collaborative approach enables the company to spot innovative ideas and support their commercialisation.
The new product is due to hit the shops early next year.